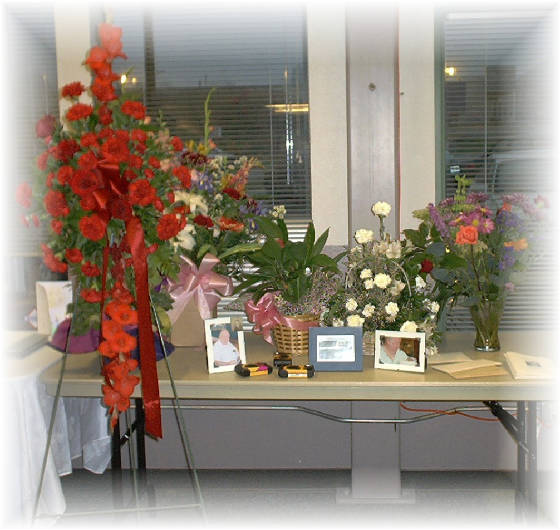 To my husband....

They are not long, the days of wine and roses,

out of a misty dream, our path emerges for a while,

then closes within a dream....

Celebration of Charlie's Life held Jan 29, 2005. His loving wife, Joy's letter to her husband, shared with family and friends in her own words....


Goodnight Charlie My Love,

You have left me to complete this earthly journey alone,
while you begin a new one.

I will meet you on the other side.

Wait for me my love. One day I will be there.

I miss you so.

Good night, I love you.

Your sould mate and loving wife,

Joy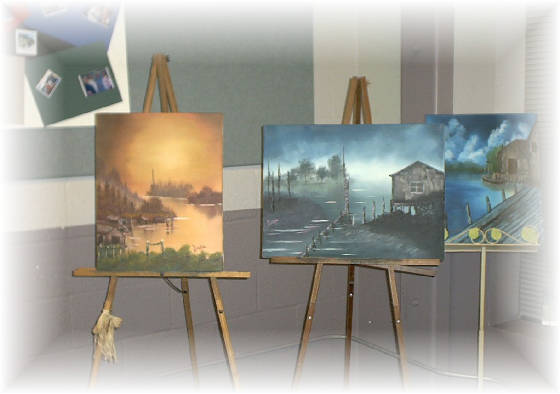 Many among Charlie's extensive family and friends gave their fond memories and testimonials at the Celebration of Life for Charles held Jan 29, 2005. More than 60 attended to honor Joy and Charlie this day, traveling from afar, some for 7 hours, some for several hours, some as far away as Florida and Hawaii and loving tribute sent from grandson who wasn't able to fly in from Germany.


Many, many other friends of Charlie contributed gifts of time, food, help, offerings and contributed to help make this an authentic Celebration of Charlie's life. Heartfelt thank you for the kind genorisity of many for your gifts and thoughtfulness.
Joy's dedication song to her husband; 'their song'
You Needed Me

Anne Murray


I cried a tear
You wiped it dry
I was confused
You cleared my mind
I sold my soul
You bought it back for me
And held me up and gave me dignity
Somehow you needed me.

You gave me strength
To stand alone again
To face the world
Out on my own again
You put me high upon a pedestal
So high that I could almost see eternity
You needed me
You needed me

And I can't believe it's you I can't believe it's true
I needed you and you were there
And I'll never leave, why should I leave
I'd be a fool
'Cause I've finally found someone who really cares

You held my hand
When it was cold
When I was lost
You took me home
You gave me hope
When I was at the end
And turned my lies
Back into truth again
You even called me friend

[ repeat ]

You needed me
You needed me