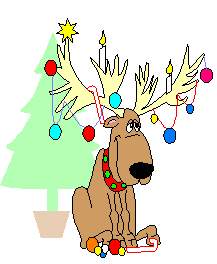 Light Up the Holidays - Six Easy, Energizing Ways

Six easy, energizing ways to light up the darkness with the power of fire, inspiration for creating moments of peace and joy for you and your families. May they help us to celebrate our elemental unity as one human family this holiday season.


1. How to Create an Indoor Sanctuary

We can all benefit from spending time in a little quiet corner where we can find our center, and be recharged. All you need is a private place and a candle, although some of us also like to include photos or statues or gifts from nature in our sanctuary spot. Taking time out to simply gaze at a lighted candle is one way to commune with the inner stillness that brings such peace in the midst of frantic activity.


2. Simple Light Out of Dark

This couldn't be simpler idea encourages us to slow down and be present with the darkness, with the light, and with each other. Just gather at dusk and allow the darkness to gradually deepen, without turning on any lights. Notice the changes in color, the shadows, the peaceful, nurturing stillness. When it has grown as dark as it can get, light one candle. What a change! One small candle can make a world of difference. So can each one of us.


3. Spice Things Up

Nothing beats a little fiery spice in our food when holiday hustle and bustle drains our energy. Just add some cayenne, Cajun spice, curry, or Jamaican jerk sauce to your meals and enjoy the fiery glow!


4. Have a Candle-Sing

Call friends and family together, furnish each with a candle in glass to hold, and sing! Nothing beats singing together for making people feel connected, and the glow of candlelight can transform familiar faces into something very special indeed.


5. Burn Away the Old

Most of us drag a burden of old stuff; - regrets, disappointments, grudges, bad habits - with us into the New Year. Why not have a small bonfire to give ourselves a fresh start? Simple as it sounds, this little activity can actually help us to feel lighter. Write on a piece of paper all the things you would like to shed before the turn of the year. Then burn the paper. If you don't have access to an outdoor bonfire site (or a barbecue grill or hibachi), you can use an ashtray and a lot of mindful caution and do this indoors.


6. Fire-Lit Meal

Pull a table up to the fireplace, if you have one, and eat a meal together by its warm light. Or eat by candlelight: it gives an air of special magic to even the simplest food.
Great Big Ideas for Little Jars

Do you have some little jars from baby food, pimentos or bouillon?

Simple Gift Ideas

(I really like some of these ideas, sounds fun - craft it with the kidlets and start a new family tradition)

Make a "Snowman Kit".
Fill the jar with cotton balls. Cut two tiny mittens from felt. Put them along the inside of the jar so they show. Cut a scarf from a piece of cotton fabric, fringe the ends and wrap it around the outside of the lid. Make a hat using the toe of an orphaned sock. It works great! Use a rubber band to attach the hat over the top of the jar so that the jar looks like it is wearing a hat.
Make a gift tag, such as "I couldn't send you snowman by mail without it melting so here is your kit to make your own".
Great for single servings for friends, teachers or coworkers.

These little jars hold one serving of soup or cocoa mixes and two servings of coffee and tea mixes. Fill the jar with cocoa, coffee or tea mixes and package them with mugs, spoons, or candy canes. Make a gift tag with instructions.
Decorate with stickers and glitter paint. Fill them with chocolate hugs and kisses. Make a gift tag, "Here are your hugs and kisses!" Share them with a friend!
Other Big Ideas for Little Jars

-- Use for homemade bath salts, scrubs and salves.
-- Store something pretty and inspirational like small shells from your last beach trip.
-- Store special homemade herb or seasoning mixes.
In the Craft Room

-- Use for storing and sorting beads.
-- Use for storing or mixing paints.
-- Use for storing and sorting screws and other small bits of hardware.
-- Contain small bits of anything, such as buttons, bobbins, pins, etc.
At Your Desk
-- Contain paperclips, push pins or a pencil sharpener in a little jars to keep them from getting lost.
There are lots of ideas out there for using small jars - share yours and I'll be happy to add it to The Skinflint Curmudgeon's website. email me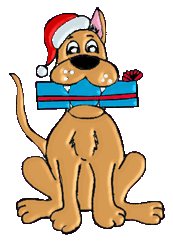 Deck the Halls - Safely - for Companion Animals
ASPCA via Furry Friends Rescue


For many of us, 'tis the season to decorate our homes with live Christmas trees and holiday greenery. But did you know that some of these yuletide traditions can be hazardous to your pet's health?

* Lovely lilies are commonly used in holiday floral arrangements, but many varieties--including tiger, Asian, Japanese Show, Stargazer and the Casa Blanca--can cause kidney failure in cats.

* Bag the boughs of holly and live mistletoe. Yes, they add a nice touch to your holiday decor, but holly can cause vomiting, nausea, diarrhea and lethargy if ingested by your pet. And should he eat mistletoe, he could suffer gastrointestinal upset and cardiovascular problems. Instead, opt for just-as-pretty artificial plants made from silk or plastic.

* If your dog or cat ingests pine tree needles, she can suffer an upset stomach and oral pain.

* Don't drink the water! Christmas tree water may contain fertilizers, which, if ingested by your pet, can cause stomach upset. Stagnant tree water can also act as a breeding ground for bacteria--and Fido could end up with nausea or diarrhea should he imbibe.

* Although the potential toxicity of poinsettias is generally overrated, these showy holiday plants can be irritating to your pet's mouth if eaten, and may cause mild vomiting or nausea.

* If you suspect that your pet has eaten a potentially toxic substance, call your veterinarian or the ASPCA Animal Poison Control Center's emergency hotline--1-(888) 426-4435--for round-the-clock telephone assistance. For more information on poison prevention, visit APCC online .

Helpful Hints
Note also to never let antifreeze be in a place where companion animals, or any animal, can drink it. The sweet flavor is very attracctive and very poisonous to most animals.
Grab Bag of Frugal gift Ideas

-- Try sewing a bag with a draw string to contain a cloth checkers board. Add the checkers made from lilttle wood items like dolls, trucks, etc. that you can find inexpensively at thrift store or craft craft store. Paint them in solid color for opposing teams.

-- Make my children a new Christmas ornament each year as a keep sake and when they move out they will have at least 18 ornaments if not more depending on how energetic you are in making the ornaments.

-- DVD cases can convert to photo frames. Since the DVD cases come in colors, sizes of thickness, you can add a photo, decorate and makes good craft idea for kidlets to do - sending photo gifts to grandparents and friends. Okay, adults can get in on the fun too.
It is said :
- The child born on Christmas Day will have a special fortune"
- Snow on Christmas means Easter will be green.
- You will have as many happy months in the coming year, as the number of houses you eat mince pies in during Christmastime.
- In Greece, some people burn their old shoes during the Christmas season to prevent misfortunes in the coming year.
- To have good health throughout the next year, eat an apple on Christmas Eve.
- Christmas candles should be left burning until Christmas morning and should rest undisturbed from time of lighting until they are snuffed. (Dang foolish saying and I wouldn't try this one unless you want a sad Christmas fire in your home.)
- Singing Christmas carols at any time other than during the festive season is unlucky.
- The yule log should be lit by a piece of the log used on the previous Christmas. Once that is done, no evil spirit can then enter into the house. The remains of the Yule log were also considered lucky, and would be a protection against lightning or fire.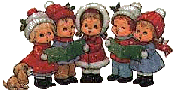 Here are some Christmas related facts that will arouse your interest :
1. In the Ukraine, if you find a spider web in the house on Christmas morning, it is believed to be a harbinger of good luck! There once lived a woman so poor, says a Ukrainian folk tale, that she could not afford Christmas decorations for her family. One Christmas morning, she awoke to find that spiders had trimmed her children's tree with their webs. When the morning sun shone on them, the webs turned to silver and gold. An artificial spider and web are often included in the decorations on Ukrainian Christmas trees.

2. At Christmas, it is traditional to exchange kisses beneath the mistletoe tree. In ancient Scandinavia, mistletoe was associated with peace and friendship. That may account for the custom of "kissing beneath the mistletoe".

3. 'Klaxon' is a name that does not belong to one of Santa's reindeer. A klaxon is actually a powerful electric horn. Its name comes from a German word meaning "shriek".

4. In many households, part of the fun of eating Christmas pudding is finding a trinket that predicts your fortune for the coming year. For instance, finding a coin means you will become wealthy. A ring means you will get married; while a button predicts bachelorhood. The idea of hiding something in the pudding comes from the tradition in the Middle Ages of hiding a bean in a cake that was served on Twelfth Night. Whoever found the bean became "king" for the rest of the night.

5. Frumenty was a spiced porridge, enjoyed by both rich and poor. It was a forerunner of modern Christmas puddings. It is linked in legend to the Celtic god Dagda, who stirred a porridge made up of all the good things of the earth.

6. In Greek legend, malicious creatures called Kallikantzaroi sometimes play troublesome pranks at Christmas time. In order to get rid of them, salt or an old shoe is burnt. The pungent burning stench drives off, or at least helps discourage, the Kallikantzaroi. Other techniques include hanging a pig's jawbone by the door and keeping a large fire so they can't sneak down the chimney.

7. The poinsettia is a traditional Christmas flower. In Mexico (its original birthplace), the poinsettia is known as the "Flower of the Holy Night".

8. Louis Prang, a Bavarian-born lithographer who came to the USA from Germany in the 19th century, popularized the sending of printed Christmas cards. He invented a way of reproducing color oil paintings, the "chromolithograph technique", and created a card with the message "Merry Christmas" as a way of showing it off.

9. The "Urn of Fate" is part of the Christmas celebrations in many Italian households. The Urn of Fate is brought out on Christmas Eve. It holds a wrapped present for everyone. The mother tries her luck first, then the others in turn. If you get a present with your name on it, you keep it; otherwise, you put it back and try again.
10. In Sweden, a common Christmas decoration is the Julbukk, a small figurine of a goat. It is usually made of straw. Scandinavian Christmas festivities feature a variety of straw decorations in the form of stars, angels, hearts and other shapes, as well as the Julbukk.
Cute Christmas Sayings to Add to an Inexpensive Gift
Holiday Craft fairs, Public Markets, Flea Market finds, Garage Sales, Grocery Stores, Bakery, Made from your Kitchen, Homemade, White Elephant or Gag
gifts - doesn't have to cost you an arm and a leg to give a gift. Treat your neighbors, co-workers, friends and family to some fun, inexpensive gifts with these cute Christmas sayings. Come up with your own idea.
Angel - "Hoping you have a Heavenly Christmas!"

A Star Ornament - "Remember the reason for the season!"

"A Sweet Treat - "Wishing you a season filled with sweetness!"

Apple Anything - (pie, cobbler, crisp, muffins etc.) "Sending you a "Bushel" of love this holiday Season!!"
or "You're the apple of my eye, Teacher!"

Apple Pie of Apple Crisp - "Wishing you a Scrumptious Christmas!"

Apples and Hershey's Hugs - A teacher can't live by apples alone...She needs "Hugs" too!

Banana Bread - "We love you a whole "Bunch" too! Merry Christmas!"

Bananas - If we could choose our friends, and we searched the whole world through, we'd go bananas trying to find a better bunch than you!"

Basket of items - "Wishing you a basket full of Christmas blessings"

Bear-shaped Honey - "Have a Bear-y Sweet Christmas!!"
Box of Light Bulbs - "Have a bright and radiant Christmas"
Broom - You're "Dust" the finest neighbors we know! Merry Christmas!
Brownie Mix - (Or other Mix) "Whip up this mix for a wonderful holiday fix! Wishing you a "rich" Holiday Season!!" (Include the recipe!)
Bubble Gum or Bubble Bath - "May your holidays "Bubble" over with fun!!
Cake or Cupcakes - "You take the "Cake" neighbor! Happy Holidays to you!"
Calendar - "Keep Christmas in your heart all year through!"
Candle - "May your days be happy, your heart be light, your Christmas merry and the New Year Bright!!

Candle - "You Light up my Life!" Thanks for your friendship! May your Christmas be Merry and Bright!"

Carrot Cake - " I Really "Carrot" a lot about you!! Merry Christmas"
.
Cheese Ball and Crackers - "Spread a little Christmas Cheer this Holiday Season!"

Cherry 7-up - "Just a Little Christmas Cheer from Happy Hearts this time of year! Merry Christmas!!"
Chocolate Mousse Mix - "Merry Christmousse" to our "Deer" Friends!
Christmas music, CD or Tape - "May the sweet song of Christmas make your heart rejoice!" Or "May the merry sounds of Christmas bring a Joyful Melody to your holiday season" Merry Christmas!!
Christmas Shaped pasta ( Or any Pasta and a bottle of Sauce ) "Have a Pasta-tively Happy Holiday!"
Christmas Tray - We "Tray"sure your friendship! Merry Christmas!

Cinnamon Rolls - "Here's a sweet treat "Rolled" up with warm Holiday Wishes! Merry Christmas!"
Cinnamon Sprinkles - (Cinnamon & Sugar, or cookie sprinkles) "May your Christmas be sprinkled with laughter and love!" Merry Christmas!
"Cleaners - "You add sparkle and make our life brighter!" Merry Christmas!

Cocoa Mix - "Wishing you a warm and wonderful Christmas!"

Cookie Dough - "Here's a little extra "Dough" for Christmas! Or "Everyone needs a little extra "Dough" for Christmas!!"

Cornbread or Mix - "We're not trying to be "Corny" we just want you to have Merry Christmas!"
Crayons and Coloring Book - Hope your Holidays are Colorful!
Divinity - "May your Christmas be "Divine" and your Holidays so Fine! Sweet Christmas Wishes!"
Doughnuts - "Doughnut" you know we love you??? Have a happy Holiday!"

Eggnog - " Have an "Udderly Moovalous" Christmas!"
Flower - "If friends were flowers, we'd pick you! Happy Holidays! Or "You make friendship bloom all year round!"

Frozen or ready to bake pizza - "Warm up to a wonderful Holiday Season "Topped" with Christmas cheer!"
Fruit Basket - "May your New Year be Festive and Fruitful!!"

Fudge - "Fudge" a little on the calories and enjoy the Holiday Season!"

Gingerbread House - "Nibble, Nibble like a mouse, We hope you'll nibble at this house!" Merry Christmas!
Grater and Cheese - " To a Grate Neighbor! Merry Christmas!"
Gum - "By Gum, You're a great Neighbor!! "Have a Merry Christmas"
Heart Christmas Ornament - "May the Joy and Love you give away, come back to you on Christmas day!"
Hershey's Hugs - "A friend always knows when you need a little hug!"
Hershey's Hugs and Kisses - "Christmas Hugs and Kisses to You " Or "Holiday Hugs and Kisses to you!"
Homemade caramel - Hoping you have a "Rich" and "wonderful" Holiday!!"
Homemade Chocolates - " You're so Sweet...having you as neighbors is really a treat! Have a Heavenly Holiday Season!"
Homemade Frozen Rolls - "Here's a little holiday treat. Rise and bake, it can't be beat! Warm fresh rolls just for you. Top with butter....that's all you do! Warm Holiday Greetings to you"

"Homemade Ice cream of a Frozen Treat - "Here's the Scoop. Hoping your Holidays are a "Blizzard" of fun!"
Ice Cream Snowballs and Hot Fudge - " Here's some packaged "snowball" treats. Just Drizzle Hot Fudge and its ready to eat!...Enjoy!"
Do you have some other ideas to share - send me an
email
and I'll add to the list.

Garland Fun
Use paper, beads and popcorn to dress up your room.
Be reminded of how when you were a kid you loved tomake these garlands at home and in school. Make while watching a Holiday Special on televison, or listening to Holiday music. Find some children, nieces, nephews, grandchildren, neighbor children and help them make a garland.
Popcorn Garland: This decoration looks good enough to eat!
What you need
* Bag of microwave popcorn
* Large Needle
* Thread
* Bowl
What you do
1. Microwave the popcorn as per the instructions on the bag.
2. Wait for the popcorn to cool and put it in a bowl.
3. Cut the desired amount of thread (double it up so it holds better).
4. Thread the string through the needle and tie a knot at the end.
5. Thread the string through the center of each piece of popcorn. Continue to do that until your garland is complete and then tie a knot to secure the popcorn string.
Helpful tips:
* For extra color, add jelly beans or gummy bears
* You can also use yarn or fishing line if you don't have string
* To keep the string from getting too heavy, it's a good idea to do about 30 pieces per streamer.
Bead Garland: Spruce up your tree with some flashy bling!
What you need
* Fishing line (thick string also works)
* Small-to-medium plastic red/green/gold beads
* Scissors
What you do
1. Cut the desired amount of fishing line.
2. String one bead through the fishing line and tie a double-knot on one end to hold it in place. Make sure your knot is big enough to stop the bead.
3. Thread the rest of the beads through the fishing line.
4. Tie a double-knot at the other end.
5. Hang the bead streamer on your tree or around the house.
Helpful tips:
* Mix up the bead color and size to create a unique pattern.
* Use a few drops of white glue on each knot to keep them in place

Paper Garland: Fold and cut your own design!
What you need
* Red construction paper - 8.5 x 11 inches or larger
* Pencil
* Scissor
What you do
1. Take a sheet of red construction paper and fold it back and forth like an accordion.
2. Draw a Christmas tree (or another festive design) with a pencil on the folded paper. Important: Make sure the design touches both folded sides of the paper when you're drawing. That way, when you unfold it, you will have a series of the design connected by paper.
3. Cut around the tree or design to remove excess construction paper.
4. Ta-da! Unfold your streamer.
5. Hang it on a wall in your room or on a window sill.
Helpful tips:
* Add sparkle to streamers with some glitter.
* Add holes and use them as paper ornaments to hang around the room.